Current status & developments in suspect and non-target screening
22 June 2017, Oslo, Norway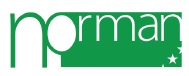 ---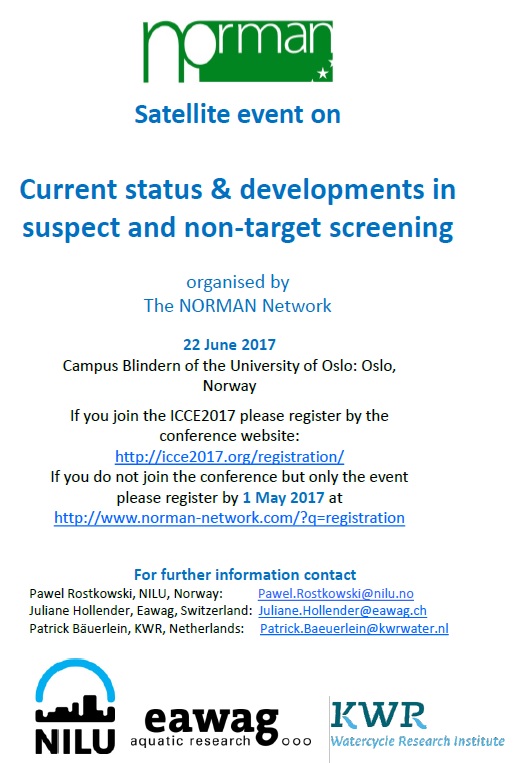 Non-target screening methods for the identification of contaminants of emerging concern and their transformation products in the environment are of great interest and increasingly popular. This workshop aims to give participants an overview of the latest developments in suspect- and non-target screening.
We will start with the presentation of the results of two recent NORMAN collaborative trials which arose from the first trial on a fresh water sample in 2014: the non-target screening collaborative trial on indoor dust, organised in 2015 by NILU and Umea University, and the collaborative trial on polar compound analysis organised in 2016 by KWR.
Updates on other relevant activities will then be presented, including suspect list and mass spectral information exchange, retention time prediction and NormaNEWS.
This satellite event will be followed by a short meeting of the Cross-Working Group activity on non-target screening (all participants are welcome) and internal meetings for the participants in the two collaborative trials.
This event will be organised as a part of the ICCE 2017 conference.
Deadline for registration: 1 May 2017
Please register through: ICCE 2017 registration website http://icce2017.org/registration/ or through the website: http://www.norman-network.com/?q=registration,
if you wish to join only the Norman satellite event.
---